With pride, we announce our partnership with Mollie Payments. Merchants can now offer safe, but also ultra-fast and fully customized checkouts to their customers, leading to outstanding shopping experiences!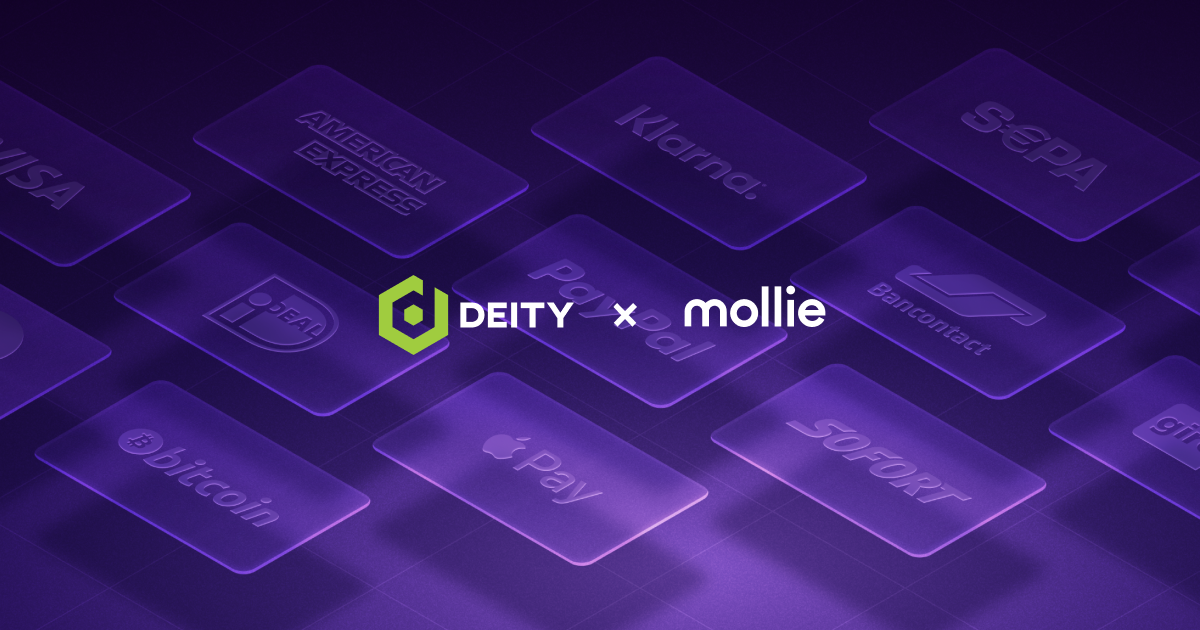 We know that it is of high importance that merchants can provide secure, dedicated payment methods to their customers. Businesses obviously do not want their customers to drop-out at the checkout after an optimal shopping experience. The Mollie for DEITY integration gives merchants the ability to create a seamless mobile-first shopping experience for their customers on any device, boosting conversion and revenue. 
Mollie supports many payment methods, including Credit Card, PayPal, Klarna, iDEAL, SOFORT and many more! Merchants are now able to provide customers with their favorite, well-known payment methods, ensuring safe, easy, and ultra-fast checkouts. Just select the payment methods you would like to use from within the Mollie interface and let Falcon do its magic.
The Mollie x DEITY integration comes without any additional costs as it is included within the Falcon Platform. Migrating to Mollie with Falcon is really easy. By utilizing Falcon's API Manager, you are able to quickly interchange or add new (payment) services. Merchants can even completely customize their checkout.
Benefits of using DEITY Falcon with Mollie
Boost conversions by having a ultra-fast PWA website and checkout

Easily enter new markets by using the widely available payment options of Mollie

Be able to completely customize the look and feel of your checkout

Enable payment methods individually and restrict by country

Reduce time-to-market through ease of use and headless architecture

And many more!
Introducing the launch of the new website of JOSH V
JOSH V wanted to offer their customers a better shopping experience and boost conversion rates by not only providing a complete new headless PWA website based on the DEITY Falcon platform, but also having a seamless checkout experience using Mollie Payments.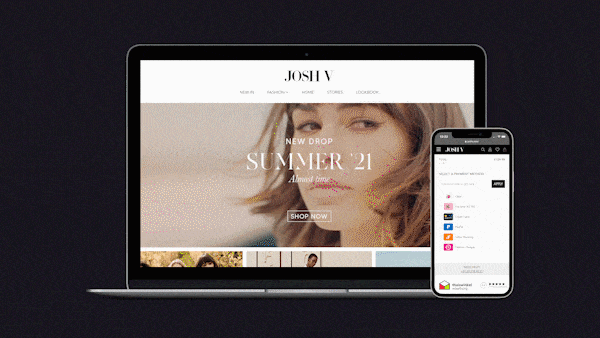 Our partner E-Tales has taken care of the implementation, big shoutout to them!
Initially JOSH V was running their store on Magento 1, but with Magento 1 coming to end-of-life, the decision was made to migrate to Magento 2. E-tales has managed to completely migrate the store from M1 to M2, including all history.

The new storefront features a mobile-first design based on Falcon PWA Storefront and uses Falcon UI components which allowed the development team to quickly and easily build the layout from scratch.
In order to serve Dutch customers, Falcon's headless Mollie Payment integration for Magento has been used to allow customers to use local payment methods to complete their orders.
By using DEITY Falcon Middleware, JOSH V is now able to connect any service their business requires to their store. It allowed them to use the best of both worlds by combining Magento 2 and WordPress and connect them individually to the same storefront.
Take a look at their new website at joshv.com!
The Falcon Platform
With the Falcon Platform, you take back control of your business. Our Middleware gives you the power to integrate with any third-party service. Even if your current platform or storefront does not support the integration, Falcon does. Using Falcon thus enables you to extend your business wherever you need. For DEITY, no challenge is too big.
You have direct access to PWA functionalities and the latest front-end technologies, giving you the freedom to build amazing experiences for your customers. With the rise of mobile shopping, the Falcon Platform allows you to easily take mobile shopping experiences to the next level.
Falcon supports any eCommerce platform, making it truly platform agnostic. Please contact us if you wish to know what we can do for you!
Together, we'll provide you with the tools to offer the best shopping experience possible for all your customers!